Geological and petrographic sample preparation from Kemet Internation.
Since 1938, Kemet has been at the forefront of precision polishing technology, producing quality diamond pastes, slurries and composite lapping/polishing materials in their purpose built facilities.  They offer a complete range of instruments to enable a piece of rock to be processed to a 20 micron thin section specimen. Their equipment offers the latest in technology and functional design to provide high levels of performance in preparation of mineralogical samples for microscopic examination.

The brochure is available here.

In detail: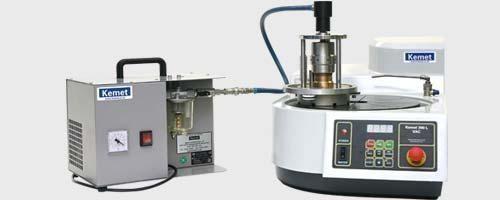 Please call 1-800-363-7823 or email sales@isomass.com for pricing.